Father's Day: Part 2 (Featuring Kevin King+)
a year ago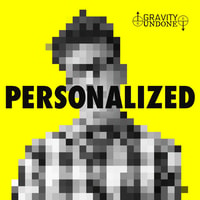 Kevin King
Father, Plumber, Biker, Husband, and Foosball Die-Hard
Also features Preston Wallace, Brian Anderson, Jessep King, and Abby Rose
https://www.goarmy.com https://www.almff.com/ http://www.retrieversoapworks.com/ https://www.chastetreasure.com/
Happy Father's Day! Much love to all!
For more information on Personalized and Gravity Undone please visit us at GravityUndone.net
Follow us on Twitter and Instagram: @pdpcast
"Personalized Theme" by Jamie from JLS_audio "Personalized Cover" by Onur from OneGraphica_bookcoverdesign The music at the end was Release The Long Ships by Niche and Song of The New Year (Viking Song) by Dark Meat licensed under the Creative Commons-Attribution-NonCommercial-ShareAlike 3.0 International License.
Follow us! @AbbyroseVO @kingsliterature @gravityundone
Special Thanks to Mike Nye for the audio assistance in recording this episode! Find more at @hailpodcast
Find out more at https://personalized.pinecast.co
This podcast is powered by Pinecast.